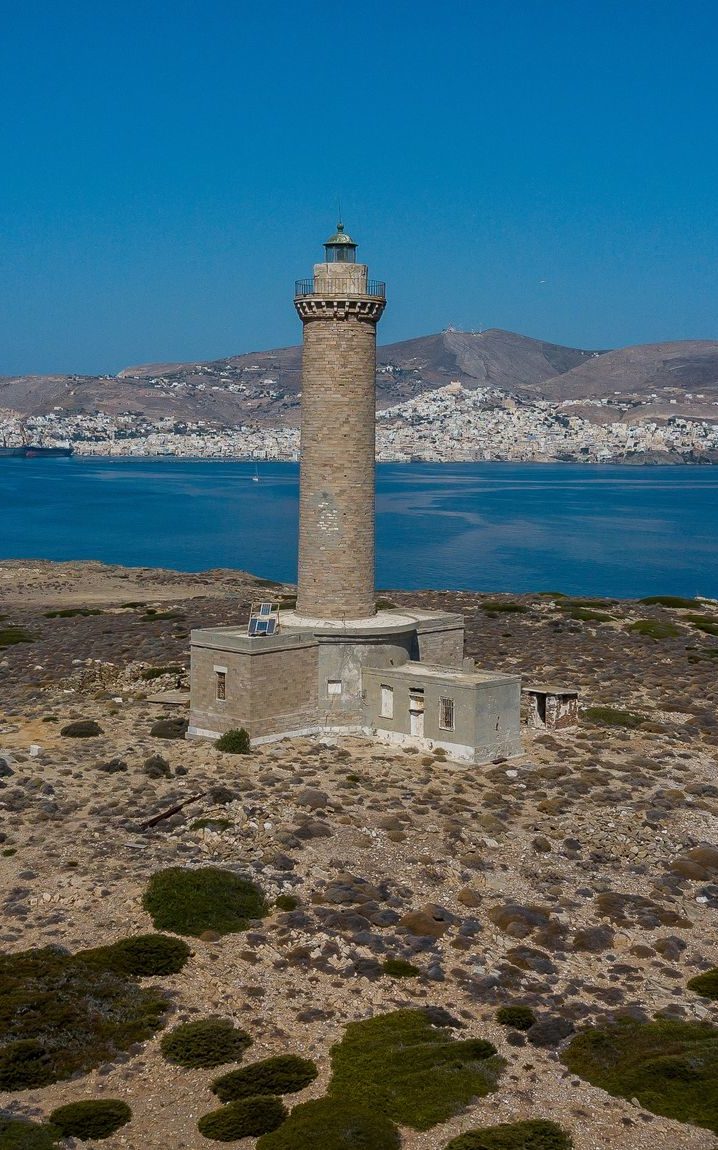 The Environmental Quality Observatory of Syros (EQOS) is an environmental association that emerged after a spontaneous meeting of residents of Syros in October 2019 in Miaouli Square, Ermoupolis.
The reason for their first meeting was the frequent pollution in the port of Ermoupolis and the often visible dust floating in the air. This dust that was released into the atmosphere during the sandblasting of ships, spread over much of the city like a cloud and could be found on balconies and in courtyards. On several occasions it could be felt while breathing and was accompanied by noticeable noise pollution. Frequently, when there was no dust in the atmosphere the smell of paint was also evident.
The Observatory was established in July 2020 with the registration number of the Association of Courts of First Instance of Syros 1333/14-7-2020.
Today it consists of more than 360 members who are united mainly by their love for the island, but also by the common anxiety about the degradation of the natural environment and the dangers that this may have on public health.
The main objectives of the association are the preservation of the environment in a sustainable state, the identification and elimination of causes and foci of environmental degradation, the collection and processing of information and data related to industrial and urban pollution, the close observation and verification of compliance or not of the relevant laws, to put pressure on the responsible authorities to carry out systematic and effective inspections in order to certify compliance with environmental legislation.
Its main purposes are also to inform the local community about the negative effects caused by environmental degradation and pollution, but also to submit proposals to the responsible national and/or European authorities, to improve the environmental conditions for industrial and other activities.
The Association on the one hand understands the need to maintain and increase jobs arising from industrial or other economic activities and support the development of business activities that strengthen the local & national economy. On the other hand, however, it requires the operation of any business to respect the laws that continually apply in relation to the protection of the environment and public health and that the responsible authorities undertake to take care of these.
If, therefore, we all believe that a sustainable natural environment is a non-negotiable value, in order to protect our children and future generations with a healthy natural environment, then respecting and protecting it by taking action is the only way forward for everyone.
Read our Statute